Melbourne reopened after its first wave of COVID-19 around July 2020, right at the time of university semester break. Overjoyed, everyone went out of their homes to meet up with friends and forgot to maintain social distancing.
This eventually led to the second wave very soon, having us remain in lockdown again. To stay at home during vacations due to lockdown is a bit daunting task so I decided to collaborate with my fellow graphic designer friend
Josephine Hermanto
to create a project that would help us both occupy our time during the lockdown, as well as hone our skills and encourage people to wear masks so we could get past the second wave quicker.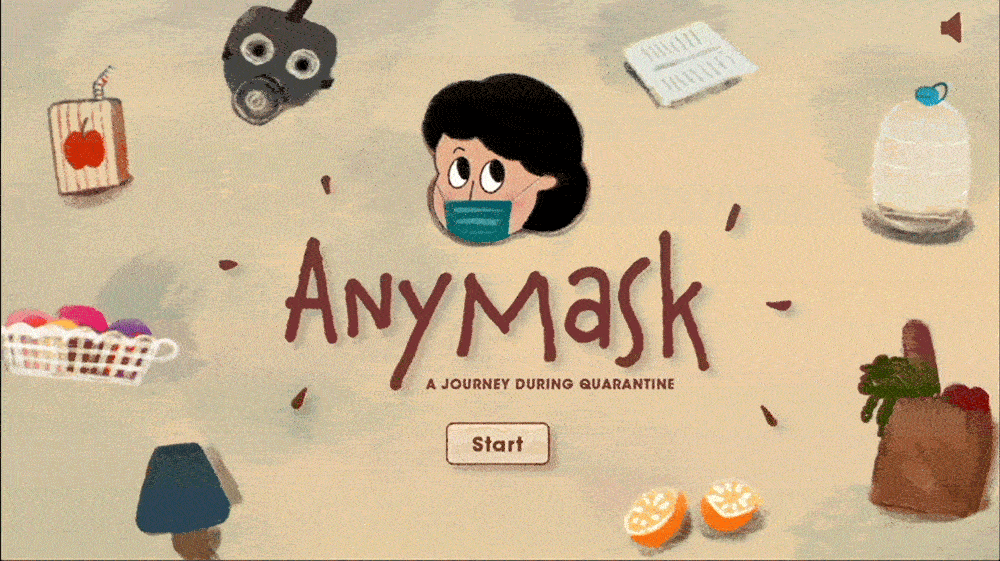 This project eventually became a point-and-click interactive journey called "AnyMask: a journey through quarantine." Keeping the user engaged through humorous interactions and innovative yet ridiculous ideations of masks, AnyMask aims to remain in people's subconscious mind and make them think twice before leaving their homes without a mask.

Working on AnyMask helped me start out with Godot game engine and learn GDScript. It was a challenging yet rewarding experience getting acquainted with the controls, animations and code. Since I had a bit of time in hand, I also worked on the background track using guitar and keyboard and bringing them together using garage band.

We've kept a handmade, childlike aesthetic in the entire project and retained the raw paint strokes and a handwritten font for the logo.